Terug
I Am A Rock
Simon & Garfunkel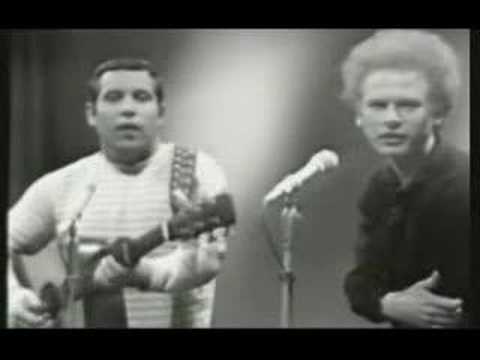 Trivia
Wist je dat?
I Am A Rock, de B-kant van Flowers Never Bend With The Rainfall op deze single, was de opvolger van
Homeward Bound
en werd zelf opgevolgd door de single The Dangling Conversation, dat geen hitsucces werd in Nederland. Ook het daaropvolgende A Hazy Shade Of Winter werd geen hitsucces, totdat de meidengroep
Bangles
het coverde en er een hit mee scoorde in 1988.
Artiest
A-kant Titel
Flowers Never Bend With The Rainfall
A-kant Componist(en)
Paul Simon
A-kant Producer(s)
Bob Johnston
B-kant componist(en)
Paul Simon
B-kant producer(s)
Bob Johnston
Top 40
Songtekst
A winter's day
In a deep and dark December
I am alone
Gazing from my window
To the streets below
On a freshly fallen silent shroud of snow

I am a rock
I am an island

I've built walls
A fortress deep and mighty
That none may penetrate
I have no need for friendship
Friendship causes pain
It's laughter and it's loving I disdain

I am a rock
I am an island

Don't talk of love
Well, I've heard the word before
It's sleeping in my memory
I won't disturb the slumber
Of feelings that have died
If I'd never loved
I never would have cried

I am a rock
I am an island

I have my books
And my poetry to protect me
I am shielded in my armor
Hiding in my room
Safe within my womb
I touch no-one and no-one touches me

I am a rock
I am an island
And the rock feels no pain
And an island never cries

Alle Top 40-hits