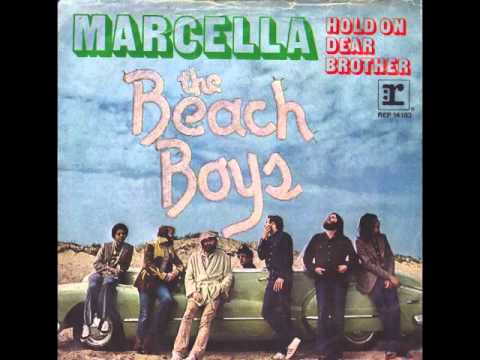 Songinfo
Volgens Jack Rieley werd de melodie vernoemd naar een vrouw die toentertijd werkte als Brian Wilsons masseuse. Hij legt uit: "... Over die tijd begon Brian in detail te praten over een massagesalon in West Hollywood en over een van de meisjes die er werkten. Aanvankelijk zei hij er enkel en alleen heen te gaan voor massages. Enkele dagen later begon hij te praten over een bepaalde masseuse waar hij heel erg van onder de indruk was ... Het enige wat ik kon bedenken om Brians fixatie te onderdrukken was hem erin te begeleiden. Dus ik was het die voorstelde om de naam Marcella als de titel te gebruiken voor een tune waaraan Brian had gewerkt. Met mijn belofte om de songtekst voor Marcella te schrijven, sprong hij met immens enthousiasme in het project. Brian, Carl, Desper en ik hebben hard gewerkt aan die plaat. Dennis hielp ook. Het gebruik van een citer was een cool idee, maar het was slecht gemengd. Mijn bijdrage aan de songtekst was vrij klein ... maar toereikend." Brian Wilson heeft over het lied gezegd: "Het lied vertegenwoordigt een van de eerste keren dat we probeerden The Rolling Stones te evenaren. In mijn gedachten werd het gewijd aan de Stones, maar ik heb hen dat nooit verteld. Het is een van de rockendste liedjes die ik ooit geschreven heb.
Artiest
A-kant Componist(en)
Wilson, Rieley
A-kant Producer(s)
The Beach Boys
B-kant titel
Hold On Dear Brother
B-kant componist(en)
Fataar, Chaplin
B-kant producer(s)
The Beach Boys
Album
Carl And The Passions "So Tough"
Songtekst
(Hey yeah Marcella)
(Hey yeah Marcella)
She's a bright girl
(Hey yeah Marcella)
Hey hey
(Hey yeah Marcella)

Mystic maiden's more than soft and sexy
She can mess my mind with the stuff that she knows
Her new found beauty goes beyond her covering
And sets a flame in her soul

One arm over my shoulder
Sandals dance at my feet
Eyes that'll knock you right over
Ooo Marcella's so sweet

(Hey yeah Marcella)
(Hey yeah Marcella)
She's a bright girl bom bom bom bom bom
(Hey yeah Marcella)
Hey hey
(Hey yeah Marcella)

Brave new woman standing proud and dazzling
Grips the goal that eluded her soul
Direction bringing her to now's tomorrow
And my love for her still grows

One arm over my shoulder
Sandals dance at my feet
Eyes that'll knock you right over
Ooo Marcella's so sweet

(Hey yeah Marcella)
(Hey yeah Marcella)
She's a bright girl
(Hey yeah Marcella)
Hey hey
(Hey yeah Marcella)

One arm over my shoulder
Sandals dance at my feet
Eyes that knock you right over
Ooo Marcella's so sweet

One arm over my shoulder
Sandals dance at my feet
Eyes that knock you right over
Ooo Marcella's so sweet

When she puts one arm over my shoulder
Sandals dance at my feet
Eyes that knock you right over
Ooo Marcella's so sweet

When she puts one arm over my shoulder
Sandals dance at my feet
Eyes that knock you right over
Ooo Marcella's so sweet

When she puts one arm over my shoulder
Sandals dance at my feet
Eyes that knock you right over
Ooo Marcella's so sweet

Alle Top 40-hits