Terug
Me And Julio Down By The Schoolyard
Paul Simon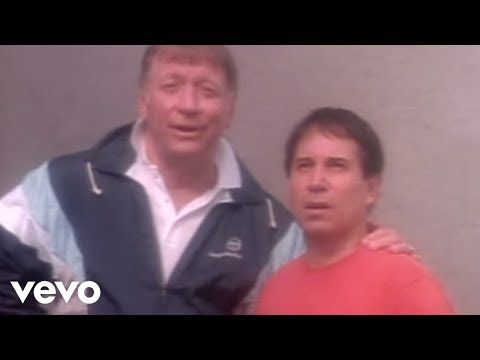 Songinfo
De beste gratis reclame die het Mexicaanse biermerk Corona ooit kreeg, was het nummer Me And Julio Down By The Schoolyard van Paul Simon. In het aanstekelijke refrein zingt Simon over 'Rosie, the queen of Corona.' Dit heeft echter niets mee het biermerk te maken, laat staan - in 1972 - met een virus: Paul Simon verklaarde later dat Rosie een fictieve inwoonster van de Latinowijk Corona in Queens (New York) was en geen bierkoningin.
Trivia
Wist je dat?
Me And Julio Down By The Schoolyard, de opvolger van
Mother And Child Reunion
, is Paul Simons tweede hit in de Top 40.
In 1972 begon het biermerk Corona - als een virus - aan een wereldwijde veroveringstocht.
Artiest
A-kant Titel
Me And Julio Down By The Schoolyard
A-kant Componist(en)
Paul Simon
A-kant Producer(s)
Paul Simon, Roy Halee
B-kant titel
Congratulations
B-kant componist(en)
Paul Simon
B-kant producer(s)
Paul Simon, Roy Halee
Songtekst
The mama Pajama rolled out of bed
And she ran to the police station
When the papa found out he began to shout
And he started the investigation

It's against the law
It was against the law
What mama saw
It was against the law

The mama looked down and spit on the ground
Every time my name gets mentioned
The papa said oy if I get that boy
I'm gonna stick him in the house of detention

Well I'm on my way
I don't know where I'm going
I'm on my way I'm taking my time
But I don't know where
Goodbye to Rosie the queen of Corona
Seeing me and Julio
Down by the schoolyard
See you, me and Julio
Down by the schoolyard

In a couple of days they come and
Take me away
But the press let the story leak
And when the radical priest
Come to get me released
We was all on the cover of Newsweek

And I'm on my way
I don't know where I'm going
I'm on my way I'm taking my time
But I don't know where
Goodbye to Rosie the queen of Corona
See you, me and Julio
Down by the schoolyard
See you, me and Julio
Down by the schoolyard
See you, me and Julio
Down by the schoolyard

Alle Top 40-hits