Terug
Wanna Be Startin' Somethin'
Michael Jackson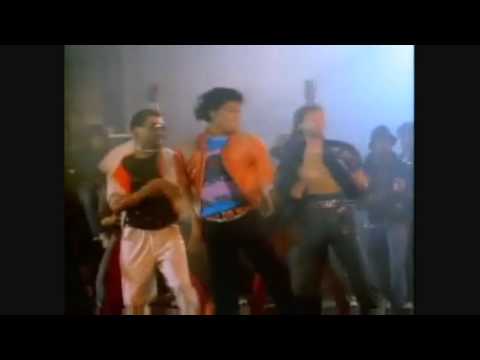 Songinfo
"Wanna be startin' somethin'" was de eerste track van het album, maar pas het vierde nummer dat werd uitgegeven als single, na "The Girl Is Mine", "Billie Jean" en "Beat It".

Oorspronkelijk zou het nummer al op het album "Off the Wall" staan; het was dan ook geschreven in 1979. Toch werd het niet opgenomen tot Thriller uit 1982.

Wanna Be Startin' Somethin' werd vaak opgevoerd door Michael als het openingsnummer tijdens concerten; het is dan ook tijdens elke tournee gespeeld.

Trivia
Wist je dat?
Het zingen van "mamase, mamasa, mama-makossa" in dit lied werd eerder gebruikt door Manu Dibango in diens "Soul Makossa".
Het gedeelte "Mama-se, mama-sa, ma-ma-coo-sa" werd in 2007 als sample gebruikt in het nummer "Don't Stop The Music" van Rihanna.
In 2008 werd een remix uitgebracht onder de titel Wanna Be Startin' Somethin' 2008. Het nummer was een duet met de rapper Akon. Opvallend was dat deze versie nieuw gezang van Jackson bevatte. De remix werd opgenomen op Thriller 25, een speciale jubileumversie van Thriller. De remix werd uitgebracht in 2008 als tweede single van het album, na "The Girl Is Mine 2008".
Artiest
A-kant Titel
Wanna Be Startin' Somethin'
A-kant Componist(en)
M. Jackson
A-kant Producer(s)
Quincy Jones
B-kant titel
Rock With You
B-kant componist(en)
R. Temperton
Songtekst
Chorus:
I said you wanna be startin' sometin'
You got to be startin' somethin'
I said you wanna be startin' somethin'
You got to be startin' somethin'
It's too high to get over (yeah, yeah)
It's too low to get under (yeah, yeah)
You're stuck in the middle (yeah, yeah)
And the pain is thunder (yeah, yeah)
It's too high to get over (yeah, yeah)
It's too low to get under (yeah, yeah)
You're stuck in the middle (yeah, yeah)
And the pain is thunder (yeah, yeah)

I took my baby to the doctor
With a fever, but nothing he found
By the time this hit the street
They said she had a breakdown
Someone's always tryin' to start my baby cryin'
Talkin', squealin', lyin'
Sayin' you just wanna be startin' somethin'

Chorus

You love to pretend that you're good
When you're always up to no good
You really can't make him hate her
So your tongue became a razor
Someone's always tryin' to keep my baby cryin'
Treacherous, cunnin', declinin'
You got my baby cryin'

Chorus

Billie Jean is always talkin'
When nobody else is talkin'
Tellin' lies and rubbin' shoulders
So they called her mouth a motor
Someone's always tryin' to start my baby cryin'
Talkin', squealin', spyin'
Sayin' you just wanna be startin' somethin'

Chorus

(Ad lib)
If you can't feed your baby (yeah, yeah)
Then don't have a baby (yeah, yeah)
And don't think maybe (yeah, yeah)
If you can't feed your baby (yeah, yeah)
You'll be always tryin'
To stop that child from cryin'
Hustlin', stealin', lyin'
Now baby's slowly dyin'

Chorus

(Ad lib)
Lift your head up high
And scream out to the world
I know I am someone
And let the truth unfurl
No one can hur you now
Because you know what's true
Yes, I believe in me
So you believe in you
Help me sing it
Ma me se, ma me sa, ma ma coo sa, ma ma se, ma ma sa, ma ma coo sa
(Repeat - fade out)


Alle Top 40-hits