Terug
Billie Jean
Michael Jackson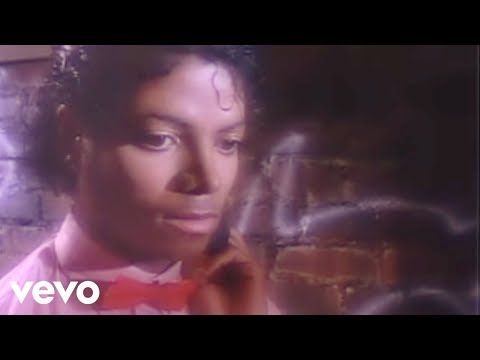 Songinfo
Dit lied was het tweede nummer van het album Thriller dat werd uitgebracht op single.
"Billie Jean" wordt vaak gezien als het begin van Michael Jacksons grote succes. "Billie Jean" won twee Grammy Awards: voor Best Male R&B Vocal Performance en voor Best New Rhythm & Blues Song. Ook was het genomineerd voor Song of the Year, net als de opvolger "Beat It".

In zijn autobiografie "Moonwalk" verklaarde Michael dat het nummer gebaseerd is op de groupies met wie hij en zijn broers tijdens zijn deelneming aan The Jackson 5 in aanraking kwamen. In een interview in 1996 voegt hij hieraan toe dat er vele vrouwen waren die claimden dat hun kind van een van de Jacksons was. Jackson uit in Moonwalk ook kort zijn onbegrip over vrouwen die zeggen dat ze iemands kind dragen terwijl dat niet zo is.

Toen Michael Jackson het nummer liet horen aan producer Quincy Jones, had die problemen met de titel. Hij dacht dat als het publiek het zou horen, ze zouden aannemen dat Jackson verwees naar tennisster Billie Jean King. Ook had hij klachten over de lengte van het intro, dat hij te lang vond. Jackson bracht daar tegenin dat dat lange intro hem deed dansen. Uiteindelijk ging Quincy overstag, het nummer behield zijn titel en lange intro.

De tot de verbeelding sprekende en ingewikkelde videoclip, geregisseerd door Steve Barron, volgde het patroon van het nummer zelf. Het laat Michael Jackson zien als een eenzaam persoon die, als hij over straat loopt, de tegels waarop hij staat doet oplichten. Dit suggereert Michaels bekendheid en roem. Een "stalker" met een regenjas, misschien een journalist, achtervolgt Jackson. Waarschijnlijk om een foto te maken van de beroemdheid. Hij mist zijn kans wanneer Jackson ineens verdwijnt onder een oplichtend dekbed naast zijn (niet geziene) geliefde.

Al snel liet MTV de video vaak zien. Het maakte van Michael Jackson de eerste zwarte artiest te zien op de televisiezender. Feitelijk hielpen ze elkaar naar de bekendheid. Al snel waren ook andere zwarte artiesten als Prince, Lionel Richie en The Pointer Sisters te zien op MTV.
Artiest
A-kant Componist(en)
M. Jackson
A-kant Producer(s)
Quincy Jones
B-kant titel
It's The Falling In Love
B-kant componist(en)
C. B. Sager, D. Foster
Songtekst
She was more like a beauty queen from a movie scene
I said don't mind, but what do you mean I am the one
Who will dance on the floor in the round
She said I am the one will dance on the floor in the round

She told me her name was Billie Jean, as she caused a scene
Then every head turned with eyes that dreamed of being the one
Who will dance on the floor in the round

People always told me be careful of what you do
And don't go around breaking young girls' hearts
And mother always told me be careful of who you love
And be careful of what you do 'cause the lie becomes the truth

Billie Jean is not my lover
She's just a girl who claims that I am the one
But the kid is not my son
She says I am the one, but the kid is not my son

For forty days and forty nights
The law was on her side
But who can stand when she's in demand
Her schemes and plans
'Cause we danced on the floor in the round
So take my strong advice, just remember to always think twice
(Do think twice)

She told my baby we'd danced till three, then she looked at me
Then showed a photo my baby cried his eyes were like mine (oh, no!)
'Cause we danced on the floor in the round, baby

People always told me be careful of what you do
And don't go around breaking young girls' hearts
She came and stood right by me
Then the smell of sweet perfume
This happened much too soon
She called me to her room

Billie Jean is not my lover
She's just a girl who claims that I am the one
But the kid is not my son

Billie Jean is not my lover
She's just a girl who claims that I am the one
But the kid is not my son
She says I am the one, but the kid is not my son

She says I am the one, but the kid is not my son
Billie Jean is not my lover
She's just a girl who claims that I am the one
But the kid is not my son
She says I am the one, but the kid is not my son

She says I am the one, but the kid is not my son
She says I am the one

(Billie Jean is not my lover)

Billie Jean is

Not my lover

Billie Jean is not my lover (she is just a girl)

Billie Jean is
Billie Jean is

Billie Jean is not my lover
Billie Jean is not my lover

Billie Jean is
Billie Jean is

Billie Jean is not my lover
Billie Jean is not my lover

Billie Jean is
Billie Jean is

Alle Top 40-hits