Terug
I Just Can't Stop Loving You
Michael Jackson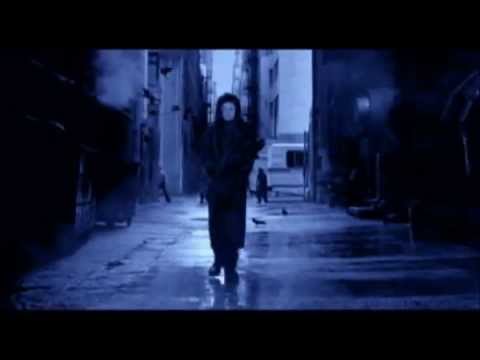 Songinfo
"I just can't stop loving you " werd uitgebracht als de eerste single van Michael studio album "Bad".

Oorspronkelijk zou het nummer een duet tussen Jackson en Barbra Streisand, Whitney Houston, Aretha Franklin of Agnetha Fältskog worden. Doordat ze alle vier weigerden, werd gekozen voor Siedah Garrett; die voor zijn album Bad het nummer "Man in the Mirror" had geschreven. Ook "I Just Can't Stop Loving You" kwam op het album Bad terecht.





Trivia
Wist je dat?
3 Grote Amerikaanse popsterren zijn allemaal geboren in 1958: Madonna, Prince en Michael Jackson. Alle 3 hebben ze in het laatste kwart van de 20e eeuw een grote stempel gedrukt op de popmuziek.
Op 18 september 2012 werd het album "Bad 25" uitgebracht. Het album, een twee-disc set, bevat het originele album, evenals onuitgegeven materiaal opgenomen tijdens de Bad sessies. Het materiaal omvat vroege demo-versies van songs van het album, demo's van nummers die niet op de uiteindelijke album terecht kwamen en remixes. Een DVD van Jackson's 16 juli 1988 optreden in het Londense Wembley Stadium werd ook uitgebracht.
Artiest
A-kant Titel
I Just Can't Stop Loving You (With Spoken Intro)
A-kant Componist(en)
Michael Jackson
A-kant Producer(s)
Quincy Jones & Michael Jackson
B-kant componist(en)
Rod Temperton
B-kant producer(s)
Quincy Jones & Michael Jackson
Songtekst
(Michael)
Each time the wind blows
I hear your voice so
I call your name...
Whispers at morning
Our love is dawning
Heaven's glad you came

You know how I feel
This thing can't go wrong
I'm so proud to say I love you
Your love's got me high
I long to get by
This time is forever
Love is the answer
(Siedah)
I hear your voice now
You are my choice now
The love you bring
Heaven's in my heart
At your call
I hear harps,
And angels sing

You know how I feel
This thing can't go wrong
I can't live my life without you

(Michael)
I just can't hold on

(Siedah)
I feel we belong

(Michael)
My life ain't worth living
If I can't be with you

(Both)
I just can't stop loving you
I just can't stop loving you
And if I stop...
Then tell me just what will I do

(Siedah)
'Cause I just can't stop loving you

(Michael)
At night when the stars shine
I pray in you I'll find
A love so true

(Siedah)
When morning awakes me
Will you come and take me
I'll wait for you

(Michael)
You know how I feel
I won't stop until
I hear your voice saying
"I do"

(Siedah)
"I do"
This thing can't go wrong

(Michael)
This feeling's so strong

(Siedah)
Well, my life ain't worth living

(Both)
If I can't be with you
I just can't stop loving you
I just can't stop loving you
And if I stop...
Then tell me, just what will I do

(Michael)
I just can't stop loving you

(Siedah)
We can change all the world tomorrow

(Michael)
We can sing songs of yesterday

(Siedah)
I can say, hey...farewell to sorrowv (Michael)
This is my life and I,

(Both)
Want to see you for always
I just can't stop loving you

(Siedah)
No, baby

(Michael)
Oh

(Both)
I just can't stop loving you

(Siedah)
If I can't stop!

(Both)
And if I stop

(Siedah)
No

(Michael)
Oh! Oh! Oh...Oh...

(Siedah)
What will I do? Uh...Ooh...
(Then tell me, just what will I do)

(Both)
I just can't stop loving you

(Michael)
Hee! Hee! Hee! Know I do girl!

(Both)
I just can't stop loving you

(Michael)
You know I do
And if I stop...

(Both)
Then tell me, just what will I do


Alle Top 40-hits