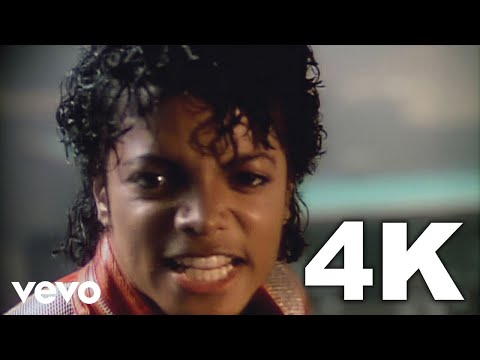 Songinfo
Het was het derde nummer dat werd uitgebracht op single, en in Nederland de eerste nummer 1-hit van het album en 2e nummer-1 hit voor Michael in de Top 40.

Met "Beat It" won Michael Jackson twee Grammy Awards; één voor Record of the Year en één voor Best Male Rock Vocal Performance. Het nummer was ook genomineerd voor Song of the Year, maar deze prijs ging naar Willie Nelson met het nummer "Always On My Mind". Het tijdschrift Rolling Stone zette Beat It op nummer 337 in hun lijst van 500 beste nummers aller tijden.

Tijdens het instrumentale intermezzo van "Beat it" (door Steve Lukather van de groep Toto) van het nummer speelt Eddie van Halen (van de groep Van Halen) een elektrische gitaarsolo. Quincy Jones vertelde dat toen ze de gitarist voor de eerste maal benaderden, hij niet kon geloven dat het aanbod echt was. Van Halen vroeg geen betaling voor zijn optreden. Hij nam zijn deel op, terwijl Michael Jackson in een andere studio het nummer" Billie Jean" stond op te nemen.

Het nummer is door veel artiesten gecoverd, onder andere door Weird Al Yankovic als parodie, (Eat it), en door Fall Out Boy met John Mayer.


Trivia
Wist je dat?
Kort na de release werd "Beat It" opgenomen in de campagne van het Amerikaanse
National Highway Safety Commission
tegen rijden onder invloed. Het lied werd ook opgenomen op het begeleidende album. Jackson ontving in het Witte Huis van president Ronald Reagan een award als erkenning voor zijn steun aan de campagne. Reagan verklaarde dat Jackson het "bewijs is van wat een persoon kan bereiken met een levensstijl zonder alcohol- of drugsmisbruik. Zowel jongeren als ouderen respecteren dat en als Amerikanen zijn voorbeeld volgen, dan kunnen we het hoofd bieden aan het probleem van rijden onder invloed".
3 Grote Amerikaanse popsterren zijn allemaal geboren in 1958: Madonna, Prince en Michael Jackson. Alle 3 hebben ze in het laatste kwart van de 20e eeuw een grote stempel gedrukt op de popmuziek.
Artiest
A-kant Componist(en)
Michael Jackson
A-kant Producer(s)
Quincy Jones
B-kant titel
Get On The Floor
B-kant componist(en)
Michael Jackson & Louis Johnson
B-kant producer(s)
Quincy Jones & Michael Jackson
Songtekst
They told him don't you ever come around here
Don't wanna see your face, you better disappear
The fire's in their eyes and their words are really clear
So beat it, just beat it

You better run, you better do what you can
Don't wanna see no blood, don't be a macho man
You wanna be tough, better do what you can
So beat it, but you wanna be bad

Just beat it, beat it, beat it, beat it
No one wants to be defeated
Showin' how funky strong is your fight
It doesn't matter who's wrong or right
Just beat it, beat it
Just beat it, beat it
Just beat it, beat it
Just beat it, beat it

They're out to get you, better leave while you can
Don't wanna be a boy, you wanna be a man
You wanna stay alive, better do what you can
So beat it, just beat it
You have to show them that you're really not scared
You're playin' with your life, this ain't no truth or dare
They'll kick you, then they beat you
Then they'll tell you it's fair

So beat it, but you wanna be bad
Just beat it, beat it, beat it, beat it
No one wants to be defeated
Showin' how funky strong is your fight
It doesn't matter who's wrong or right

Just beat it, beat it, beat it, beat it
No one wants to be defeated
Showin' how funky strong is your fight
It doesn't matter who's wrong or right

Just beat it, beat it, beat it, beat it
No one wants to be defeated
Showin' how funky strong is your fight
It doesn't matter who's wrong or right
Just beat it, beat it
Beat it, beat it, beat it

Just beat it, beat it, beat it, beat it
No one wants to be defeated
Showin' how funky strong is your fight
It doesn't matter who's wrong or right

Just beat it, beat it, beat it, beat it
No one wants to be defeated
Showin' how funky strong is your fight
It doesn't matter who's wrong or right
Just beat it, beat it
Beat it, beat it, beat it

Just beat it, beat it, beat it, beat it
No one wants to be defeated
Showin' how funky strong is your fight
It doesn't matter who's wrong or right

Just beat it, beat it, beat it, beat it
No one wants to be defeated
Showin' how funky strong is your fight
It doesn't matter who's wrong or right

Just beat it, beat it, beat it, beat it
No one wants to be defeated
Showin' how funky strong is your fight
It doesn't matter who's wrong or right

Just beat it, beat it, beat it, beat it
No one wants to be defeated
Showin' how funky strong is your fight
It doesn't matter who's wrong or right
Just beat it, beat it, beat it, beat it
No one wants to be defeated
Just beat it, beat it
Beat it, beat it, beat it

Alle Top 40-hits