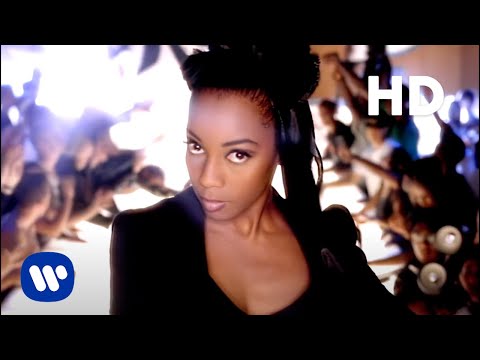 Songinfo
Dit nummer van deze R&B groep is rock georiëntieerd en is de derde single van het album Funky Divas. De tekst staat als een huis: Beoordeel mij niet op mijn uiterlijk, maar op mijn innerlijk! De opening van het liedje: "Prejudice, wrote a song about it. Like to hear it? Here it go!" is afkomstig van de serie In Living Color en werd gezegd door het karakter Calhoun Tubbs.

De clip heeft diverse prijzen gewonnen, waaronder een MTV Video Music Award for Best Dance Video. Daarmee hebben ze Janet Jackson met That's The Way Love Goes verslagen.

Trivia
Wist je dat?
De single werd begeleid door een originele en sensuele videoclip die elk een andere kant van En Vogue toonde. De videoclip van "'Free Your Mind" verdiende zelfs vier trofeeën op de 'Music Video Producers Association Awards'.
Artiest
A-kant Titel
Free Your Mind (LP Edit)
A-kant Componist(en)
Thomas McElroy & Denzil Foster
A-kant Producer(s)
Thomas McElroy & Denzil Foster
B-kant titel
Giving Him Something He Can Feel (LP Version)
B-kant componist(en)
Curtis Mayfield
B-kant producer(s)
Thomas McElroy & Denzil Foster
Songtekst
free your mind!!!!!!!!!

I wear tight clothing, high heel shoes
It doesn't mean that I'm a prostitute (no no no)
I like rap music, wear hip-hop clothes
That doesn't mean that I'm sellin dope (no no no)
Oh my, forgive me for having straight hair (no)
It doesn't mean there's another blood in my heirs (yeah yeah)
I might date another race or color
Doesn't mean I don't like my strong black brothers

oooh ooh ooh ooh
Why oh why must it be this way

aaah aah aah aah
Before you read me you gotta learn how to see me

i said
Chorus:
Free your mind and the rest will follow, be colorblind, don't be so shallow
Free your mind and the rest will follow, be colorblind, don't be so shallow

So I'm a sista
Buy things with cash
That really doesn't mean that all my credit is bad (ohhh)
So why dispute me and waste my time,
Because you think that the price is high for me
I can't look without being watched (you know)
You rang my buy before I made up my mind (auuw)
Oh now attitude why even bother
I can't change your mind you can't change my color

Why oh why must it be this way
Before you read me you gotta learn how to see me

repeat Chorus two time


Alle Top 40-hits