Terug
Don't Let Go (Love)
En Vogue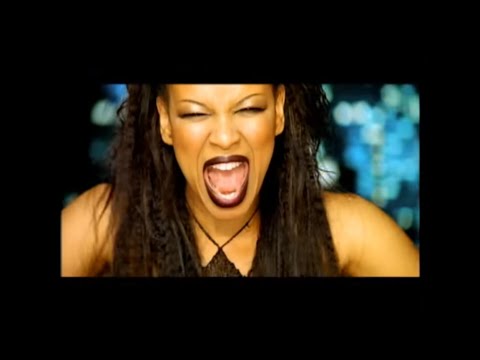 Trivia
Wist je dat?
Credits:
Producers: Organized Noize Productions [Patrick Brown, Ray Murray & Rico Wade]
Muzikanten: vleugelpiano - Chanz Parkman, gitaar - Tommy Martin en Martin Terry - live drums, Lil' Jon, basgitaar - Preston Crump
Opgenomen in Doppler Recording-studio, Atlanta, GA en The Record Plant, Los Angeles, CA
Vocals opgenomen in The Record Plant, Los Angeles, CA
Engineers: Blake Eisenman, NealHPogue
Geassisteerd door Mike "Fresh" Wilson (Record Plant Asst.)
Vocals opgnomen in The Record Plant, Los Angeles, CA
Opgenomen en gemixt door NealHPogue en Organized Noize Productions, Hit Factory, New York, NY
Uitvoerend soundtrack album producent: Sylvia Rhone
Co-uitvoerend producenten: Organized Noize Productions en Merlin Bobb
(Published ℗ 1996)
Uit de film Set It Off met in de hoofdrollen Jada Pinkett Smith, Queen Latifah, Vivica A. Fox en Kimberly Elise. Deze rolprent draait vanaf 6 november 1996 in de Amerikaanse bioscopen en is op 5 juni 1997 in de Nederlandse bioscopen in roulatie gegaan.
Artiest
A-kant Titel
Don't Let Go (Love)
A-kant Componist(en)
Organized Noize & Andrea Martin & Ivan Matias & Marqueze Etheridge
A-kant Producer(s)
Organized Noize & Ivan Matias
B-kant titel
Don't Let Go (Love) (Fulton Yard Mix)
B-kant componist(en)
Organized Noize & Andrea Martin & Ivan Matias & Marqueze Etheridge
B-kant producer(s)
Organized Noize & Ivan Matias
Songtekst
Oooh, yeah
Ooh, ooh, ooh, ooh, ooh
Hey, yeah, hey, yeah

1-What's it gonna be?
'Cause I can't pretend
Don't you wanna be more than friends?
Hold me tight and don't let go
Don't let go
You have the right to lose control
Don't let go

I often tell myself
That we could be more than just friends
I know you think that if we move too soon
It would all end
I live in misery when you're not around
And I won't be satisfied
Till we've taken those vows

2-There'll be some lovemaking
Heart breaking, soul shaking
Love ooh aah
Lovemaking, heart breaking
Soul shaking
(repeat 1)

I often fantasize the stars above, oh, a chill
They know my heart and speak to yours
Like only lovers do
If I could wear your clothes
I'd pretend I was you, and lose control
(rpt 2, 1)

Running in and out my life
Has got me so confused
You gotta make the sacrifice
Somebody's gotta chose
We can make it if we try
For the sake of you and I
Together we can make it right

What's it going to be?
Can't keep running in and out of my life
Out of my life
More than friends, oh, oh, oh
Hold me tight and don't let me go
You've got the right
I said you've got the right to lose control
Yeah, yeah, yeah, ooh, ooh, ooh, ooh

Don't break up 'cause I can't take it
(rpt 1)

Alle Top 40-hits