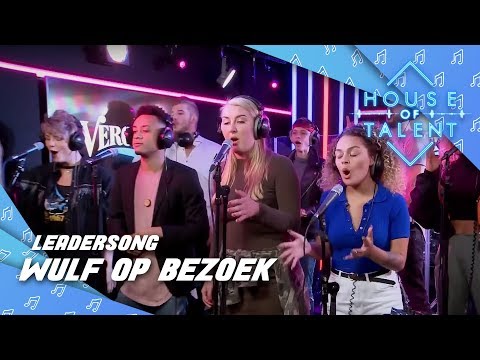 Trivia
Wist je dat?
Watch Me Go is de titelsong van de nieuwste realityserie House of Talent dat doordeweeks dagelijks op SBS6 te zien is.
In dit programma worden acht talentvolle, veelbelovende zangers en zangeressen gelanceerd. Ze wonen samen in Hilversum en werken keihard aan hun muziekcarrière.
Iedere zes weken brengt elke artiest een nieuwe single uit. Het doel voor de kandidaten is om zo populair mogelijk te worden, zodat zij worden geboekt voor optredens - in het hele land en in het eigen theater aan huis - en geld gaan verdienen met hun muziek.
Wulf, die eigenlijk Lieuwe Albertsma vertelde in de ochtendshow met Lars op 100% NL: "De productie vroeg of we de leader konden schrijven en toen hebben we een ochtend gezeten. Daar kwamen twee liedjes uit en Watch Me Go is het geworden."
Artiest
A-kant Componist(en)
Lieuwe Albertsma
B-kant titel
Watch Me Go (Instrumental)
Songtekst
Packin' up my stuff
Loading up my car
Driving in the night
Put it's not that far
Oh, oh, oh

Too many times
People told me no
Wanna prove 'em wrong
Gotta let 'em know
Oh, oh, oh

I will stop at nothing, nothing
Let me tell you something
Oh

This time no
Is not the answer
This time go
It's now or never
Whatever it takes
I will own the show
A million eyes
Will watch me go

Watch me go
Watch me go

Better hurry up
Cover up your scars
What you gonna do
In an endless war
Oh, oh, oh

A million eyes
Will watch me go
Gotta prove 'em wrong
Gotta let them know
Oh, oh, oh

I will stop at nothing, nothing
Let me tell you something
Oh

This time no
Is not the answer
This time go
It's now or never
Whatever it takes
I will own the show
A million eyes
Will watch me go

This time no
Is not the answer
This time go
It's now or never
Whatever it takes
I will own the show
A million eyes
Will watch me go

To the stars
Shining and shimmering
Till the lights go out (Oh)
Shining and shimmering
Till the lights go out (A million eyes)
Shining and shimmering
Better watch
Watch me go

This time no
Is not the answer
This time go
It's now or never
Whatever it takes
I will own the show
A million eyes
Will watch me go

This time no
Is not the answer (Watch me go)
This time go
It's now or never (Watch me go)
Whatever it takes
I will own the show
A million eyes
Will watch me go

Alle Top 40-hits