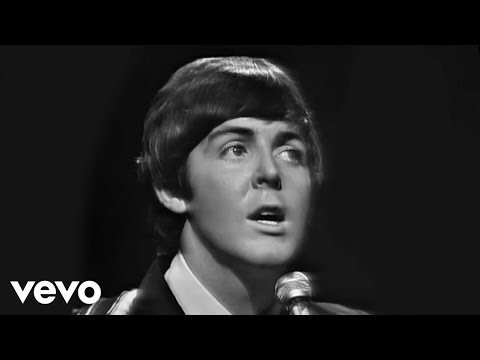 Songinfo
Volgens het Guinness Book of Records is dit met ongeveer 3000 verschillende covers het meest gecoverde liedje ooit.

Het is het eerste nummer dat maar door één lid van de groep is opgenomen, namelijk door Paul McCartney. De overige leden probeerden verdere verspreiding van het nummer tegen te houden, omdat het een akoestisch nummer is en het volgens hen te veel verschilde met het andere uitgebrachte werk.

Een kleine opsomming van artiesten die het nummer o.a. hebben gecoverd: Shirley Bassey, Boyz II Men, Ray Charles, Sammy Davis Jr., John Denver, Neil Diamond, Bob Dylan, Marvin Gaye, Tom Jones, Linkin Park, Nana Mouskouri, S Club 7, Frank Sinatra, The Supremes.
Artiest
A-kant Titel
Dizzy Miss Lizzy [1965] / Yesterday [1976]
A-kant Componist(en)
Williams [1965] / Lennon, McCartney [1976]
A-kant Producer(s)
George Martin [1976]
B-kant titel
Yesterday [1965] / I Should Have Known Better (from soundtrack of "A hard day's night") [1976]
B-kant componist(en)
Lennon, McCartney
B-kant producer(s)
George Martin [1976]
Catalogusnr
HHR 138 [1965] / R 6013 [1976]
Songtekst
Yesterday, all my troubles seemed so far away
Now it looks as though they're here to stay
Oh, I believe in yesterday

Suddenly, I'm not half the man I used to be
There's a shadow hanging over me
Oh, I yesterday came suddenly

Why she had to go I don't know she wouldn't say
I said something wrong, now I long for yesterday

Yesterday, love was such an easy game to play
Now I need a place to hide away
Oh, I believe in yesterday

Why she had to go I don't know she wouldn't say
I said something wrong, now I long for yesterday

Yesterday, love was such an easy game to play
Now I need a place to hide away
Oh, I believe in yesterday
Mm mm mm mm mm mm mm

Alle Top 40-hits