Terug
Yippy Ah Yeah
Saskia & Serge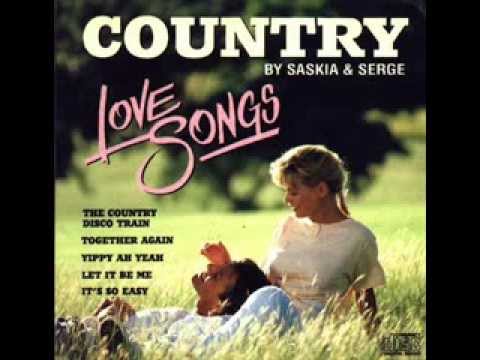 Songinfo
Yippy Ah Yeah is een medley van de volgende countrynummers:

1. (Ghost) Riders In The Sky: A Cowboy Legend
2. Some Broken Hearts Never Mend
3. Take Me Home, Country Roads
4. Ruby, Don't Take Your Love To Town
5. Jolene
6. Thank God I'm A Country Boy
7. Jambalaya (On The Bayou)
8. Oh Lonesome Me

Het nummer Yippy Ah Yeah (oftewel: Ghost Riders In The Sky) wordt op het etiket toegeschreven aan ene Morris; waarschijnlijk wordt hiermee Edwin H. Morris bedoeld. In werkelijkheid is dit nummer echter geschreven door Stan Jones.
Artiest
A-kant Titel
Yippy Ah Yeah
A-kant Componist(en)
Morris, Holyfield, Danoff, Nivert, Denver, Tillis, Parton, Sommers, Williams, Gibson
A-kant Producer(s)
R. Beltman
A-kant Engineer(s)
H. OpdenKelder
B-kant titel
Play Me That Song One More Time
B-kant componist(en)
Erres, McKey, Erbee, Goazewyn
B-kant producer(s)
R. Beltman
B-kant engineer(s)
H. OpdenKelder
Album
The Best From The West
Tipparade
Alle Top 40-hits