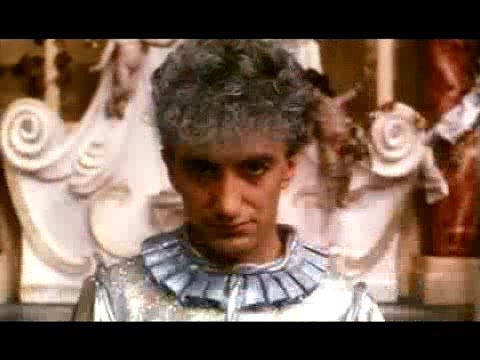 Songinfo
Queen singles die in de Tipparade bleven steken was vrij uniek. Het overkwam single nummer 3 It's A Hard Life van het album The Works. In Engeland deed de single het veel beter met een 6de plaats. Maar in de Verenigde Staten ging het ook niet zo goed met de single. Queen moest genoegen nemen met een 72ste plaats.
Trivia
Wist je dat?
It's A Hard Life, Who Wants To Live Forever en Headlong. Van meer dan 40 Queen singles die in de Top 40 hebben gestaan wisten deze 3 niet door te dringen tot de lijst der lijsten. Na 2 nummer 1 hits in 1984 met Radio Ga Ga en I Want To Break Free was het met de opvolger It's A Hard Life het tegenovergestelde. Ook de videoclip voor het nummer was een aparte. De bandleden waren in aparte kostuums te zien waaronder Brian May die zelfs een heuse gitaar in de vorm van een skelet had. Mercury schreef het nummer omdat hij in zijn persoonlijke leven moeite had om een partner te vinden voor het leven.
Artiest
A-kant Titel
It's A Hard Life
A-kant Componist(en)
Freddie Mercury
A-kant Producer(s)
Queen, Mack
B-kant titel
Is This The World We Created?
B-kant componist(en)
Brian May
B-kant producer(s)
Queen, Mack
Tipparade
Songtekst
I don't want my freedom
There's no reason for living with a broken heart

This is a tricky situation
I've only got myself to blame
It's just a simple fact of life
It can happen to anyone

You win - you lose
It's a chance you have to take with love
Oh yeah - I fell in love
And now you say it's over and I'm falling apart

It's a hard life
To be true lovers together
To love and live forever in each others hearts
It's a long hard fight
To learn to care for each other
To trust in one another right from the start
When you're in love

I try and mend the broken pieces
I try to fight back the tears
They say it's just a state of mind
But it happens to everyone

How it hurts - deep inside
When your love has cut you down to size
Life is tough - on your own
Now I'm waiting for something to fall from the skies
And I'm waiting for love

Yes it's a hard life
Two lovers together
To love and live forever in each others hearts
It's a long hard fight
To learn to care for each other
To trust in one another - right from the start
When you're in love

Yes it's a hard life
In a world that's filled with sorrow
There are people searching for love in ev'ry way
It's a long hard fight
But I'll always live for tomorrow
I'll look back on myself and say I did it for love
Yes I did it for love - for love - oh I did it for love

Alle Top 40-hits