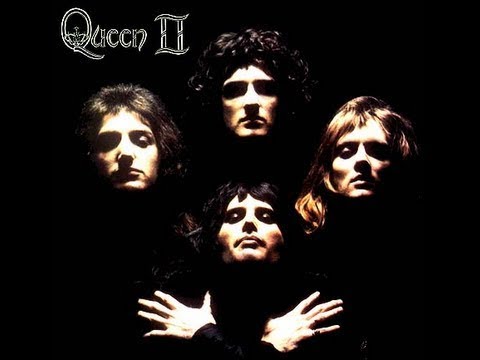 Songinfo
De single der singles onder de Queen-releases. Bohemian Rhapsody zag het licht in de zomer van 1975 en bereikte in Engeland de 1ste plaats om daar vervolgens 9 weken te blijven staan. In de Verenigde Staten werd voor het eerst de top 10 gehaald met een 9de plaats als resultaat. Ook Nederland ging plat voor de 3de single hier met een 1ste plaats in januari 1976. 3 weken lang stond de single bovenaan.
Trivia
Wist je dat?
Bohemian Rhapsody staat al jaren bovenaan in verscheidene allertijdenlijstjes. Ook is de single in 1999 uitgeroepen tot single van de eeuw. In 1975 duurde het 3 weken om de single op te nemen. In Engeland vond platenlabel EMI het echter wel heel riskant, een rockopera van bijna 6 minuten: niemand zou het draaien. De band bleef bij zijn standpunt en de rest is geschiedenis. Nummer 1-hits in Engeland en Nederland. In december 1991, vlak na het overlijden van zanger Freddie Mercury, werd de single opnieuw uitgebracht met wederom een nummer 1-notering in Engeland. In ons land bleef de re-release steken op 2 en werd van de 1ste plaats afgehouden door 2 heren die later in 1992 zouden optreden op het Freddie Mercury-tributeconcert, namelijk
George Michael en Elton John
. In totaal stond de single 24 weken in de Top 40 en is veruit de best verkochte Queen-single ooit.
Artiest
A-kant Titel
Bohemian Rhapsody
A-kant Componist(en)
Freddie Mercury
A-kant Producer(s)
Queen, Roy Thomas Baker
B-kant titel
I'm In Love With My Car [1975] / These Are The Days Of Our Lives [1991]
B-kant lengte
3:05 [1975] / 4:15 [1991]
B-kant componist(en)
Roger Taylor [1975] / Queen [1991]
B-kant producer(s)
Queen, Roy Thomas Baker [1975] / Queen, David Richards [1991]
Platenlabel
EMI ((1975)) / Parlophone ((1991)) / Virgin EMI Records ((2018))
Catalogusnr
5C 006-97 140 [1975] / 016-2046497 [1991]
Album
A Night At The Opera
Songtekst
Is this the real life
Is this just fantasy
Caught in a landslide
No escape from reality
Open your eyes
Look up to the skies and see
I'm just a poor boy, I need no sympathy
Because I'm easy come, easy go,
Little high, little low,
Anyway the wind blows,
Doesn't really matter to me
To me...

Mamma, just killed a man
Put a gun against his head
Pulled my trigger, now he's dead
Mamma, life had just begun
But now I've gone and thrown it all away
Mamma, ooo-
Didn't mean to make you cry
If I'm not back again this time tomorrow
Carry on, carry on
As if nothing really matters

Too late, my time has come
Sent shivers down my spine
Body's aching all the time
Goodbye everybody- I've got to go
Gotta leave you all behind and face the truth
Mamma, ooo-
I don't want to die
I sometimes wish I'd never been born at all

I see a little silhouetto of a man
Scaramouche, Scaramouche, will you do the Fandango
Thunderbolt and lightning
Very very fright'ning me-
Galileo, Galileo,
Galileo, Galileo,
Galileo Figaro-Magnifico-
I'm just a poor boy
Nobody loves me
He's just a poor boy from a poor family
Spare him his life from this monstrosity-
Easy come, easy go, will you let me go-
Bismillah! No- We will not let you go-let him go-
Bismillah! No- We will not let you go-let him go-
Bismillah!
We will not let you go-let him go-
Will not let you go-let me go-
Will not let you go-let me go-
No, no, no, no, no, no, no-
Mama mia, mama mia,
Mama mia let me go-
Beelzebub has a devil put aside
For me, for me,
For me!

So you think you can stone me and spit in my eye
So you think you can love me and leave me to die
Oh baby- Can't do this to me baby
Just gotta get out
Just gotta get right outta here

Nothing really matters
Anyone can see
Nothing really matters
Nothing really matters to me-

Any way the wind blows...

Alle Top 40-hits