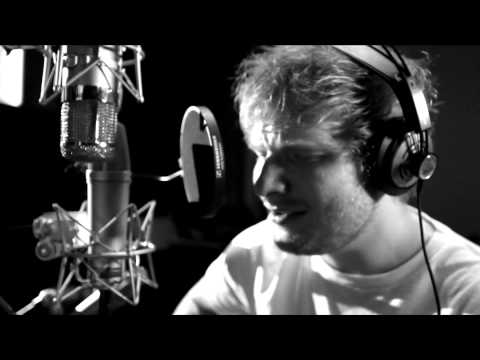 Trivia
Wist je dat?
I See Fire
is afkomstig uit de film
The Hobbit: The Desolation of Smaug
met in de hoofdrollen Ian McKellen en Martin Freeman, gaat op 2 december 2013 in wereldpremière in Los Angeles, Californië, draait vanaf 11 december 2013 in de Nederlandse bioscopen en gaat op 13 december 2013 in de Britse bioscopen in roulatie.
Deze tweede film uit de trilogie The Hobbit is gebaseerd op het gelijknamige kinderboek van J.R.R. Tolkien.
De Britse singer/songwriter heeft
I See Fire
namelijk speciaal opgenomen voor de film en het thema is pas te horen tijdens de aftiteling.
Artiest
Album
Howard Shore ‎– The Hobbit: The Desolation of Smaug (Original Motion Picture Soundtrack)
Top 40
Songtekst
Oh, misty eye of the mountain below
Keep careful watch of my brothers' souls
And should the sky be filled with fire and smoke
Keep watching over Durin's son

If this is to end in fire
Then we shall all burn together
Watch the flames climb high
Into the night
Calling out father
Stand by and we will
Watch the flames burn auburn on
The mountain side

And if we should die tonight
Then we should all die together
Raise a glass of wine
For the last time
Calling out father
Prepare as we will
Watch the flames burn auburn on
The mountain side
Desolation comes upon the sky

Now I see fire
Inside the mountain
I see fire
Burning the trees
And I see fire
Hollowing souls
I see fire
Blood in the breeze
And I hope that you'll remember me

Oh, should my people fall
Then surely I'll do the same
Confined in mountain halls
We got too close to the flame
Calling out father
Hold fast and we will
Watch the flames burn auburn on
The mountain side
Desolation comes upon the sky

Now I see fire
Inside the mountain
I see fire
Burning the trees
And I see fire
Hollowing souls
I see fire
Blood in the breeze
And I hope that you'll remember me

And if the night is burning
I will cover my eyes
For if the dark returns
Then my brothers will die
And as the sky is falling down
It crashed into this lonely town
And with that shadow 'pon the ground
I hear my people screaming out

Now I see fire
Inside the mountain
I see fire
Burning the trees
And I see fire
Hollowing souls
I see fire
Blood in the breeze

I see fire
Oh, you know I saw a city burning (Fire)
And I see fire
Feel the heat upon my skin (Fire)
And I see fire
Fire
And I see fire
Burn auburn on the mountain side

Alle Top 40-hits