Terug
This Is Not America - Theme From The Motion Picture, The Falcon And The Snowman
David Bowie/Pat Metheny Group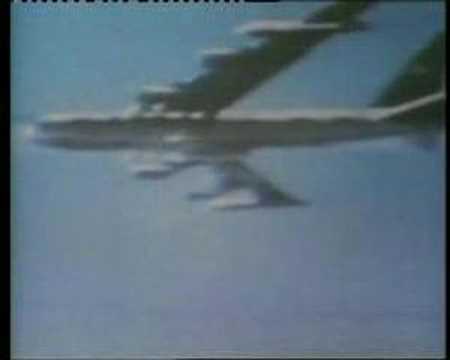 Songinfo
Voor gitarist Pat Metheny was de samenwerking met David Bowie een ongelooflijke ervaring. Hij vertelt:

"Ik had het lied "This Is Not America" als hoofdthema voor de muziek bij de film The Falcon And The Snowman geschreven. Na mijn reis naar Mexico City, waar de filmopnamen plaatsvonden, zag ik Sean Penn en Timothy Hutton een paar scènes spelen, waarna ik terugging naar mijn kamer en daar zette ik het hele stuk vrij snel in elkaar.

Later, terwijl ik in Londen was om de filmmuziek op te nemen, deed John Schlesinger (de regisseur van de film) de suggestie met David Bowie samen te werken voor een versie van het lied bij de aftiteling. David kwam langs voor een vertoning van de film en ik zat dichtbij hem toen hij de film voor de eerste keer zag. Hij had een geel A4-schrijfblok op z'n schoot en zat constant te schrijven. Aan het eind van de film had hij een stuk of 30 (briljante) songtitels die hij had bedacht tijdens het kijken. Een ervan was "This Is Not America", een tekstregel uit de film.

David nam de muziek met zich mee en een maand later reisde ik samen met de kernleden van mijn band naar Montreux in Zwitserland om in Davids studio de single met hem op te nemen. Ondertussen had David mijn oorspronkelijke demo al wat bewerkt. Zijn teksten maken "This Is Not America" tot een van de grootste protestliederen ooit, wat mij betreft.

Ik zal nooit vergeten hoe ik naar hem keek terwijl hij het lied stond in te zingen. Ik kan alleen zeggen dat het meesterlijk was - een gevoel dat ik krijg en altijd heb als ik in de buurt sta van een grote jazzmuzikant die een unieke prestatie neerzet, tot in elke noot. Hij werkte werkelijk snel. Hij vroeg of een van ons kon zingen (dat konden we niet!), daarom deed hij alle achtergrondzang zelf, waardoor het leek alsof hij veranderde in twee of drie verschillende personen die allemaal op hun beurt hun eigen deel van de zang uitvoerden.

Tijdens de gehele belevenis was hij aardig, gul, heel normaal en open. Mijn hoofdindruk was dat van een uiterst professioneel mens in alles dat hij deed, dat hij echt een fantastisch werk met het lied wilde afleveren, onder andere door middel van zijn zang."

Artiest(en)
A-kant Titel
This Is Not America (The Theme From "The Falcon And The Snowman)
A-kant Componist(en)
D. Bowie, P. Metheny, L. Mays
A-kant Producer(s)
David Bowie, Pat Metheny
A-kant Mixage
Bob Clearmountain
B-kant titel
This Is Not America (Instr.)
B-kant componist(en)
P. Metheny, L. Mays
B-kant producer(s)
David Bowie, Pat Metheny
B-kant mixage
Bob Clearmountain
Catalogusnr
1A 006-20 0482 7
Album
The Falcon and the Snowman (Original Motion Picture Soundtrack)
Songtekst
This is not America
Shalalalala

Little piece of you
A little peace in me will die
(This is not a miracle)
For this is not America

Blossom fails to bloom this season
Promise not to stare too long
(This is not America)
For this is not the miracle

There was a time
A storm that blew so pure
For this could be the biggest sky
And I could have the faintest idea

For this is not America
Shalalalala, shalalalala, shalalalala

This is not America
(No)
This is not
Shalalalala

Showman melting from the inside
Falcon spirals to the ground
(This could be the biggest sky)
So bloody red tomorrows' clouds

A little piece of you
A little peace in me will die
(This could be a miracle)
For this is not America

There was a time
A wind that blew so young
For this could be the biggest sky
And I could have the faintest idea

For this is not a miracle
Shalalalala, shalalalala, shalalalala

This is not America
(No)
This is not
Shalalala
This is not America
(No)
This is not

This is not America
(No)
This is not
Shalalala

Alle Top 40-hits