Terug
Miss California
Dante Thomas featuring Pras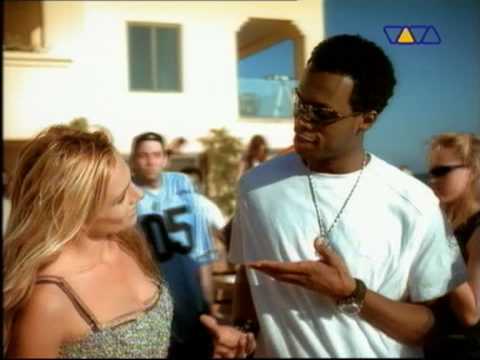 Songtekst
Talk: Uh... I mean, i´m just sittin ´right here. Check out this Youngt Lady right here! Baby you hot! I mean you sexy! Oh my God! Let me ask you one question... Where you from anyway?

Chorus:
She´s Miss California, hottest thing in West LA
House down by the water, sails her yacht across the bay
Drives a Marinello, Hollywood´s her favorite scene
Loves to be surrounded with superstars that know her name

Verse 1:
She´s a rich girl from the top of the food chain, Love and material things, kinda lonely, till i met her at the Grammy´s, Ten mill on a diamond ring, She invites me for a day on the Jet Ski´s at firstit didn´t mean a thing, Then she told me, I´m the one trhat she searched for, It was hard to believe

Repeat Chorus

Verse 2:
In a couple of days she had me a bracelat made from Harry Winstons place
Want horseback riding up to the mountains top, showin´me the land that she got
Well it´s all right, but something else is on your mind, looking past all that shines
Now the tears are running through, all those things are nice, but that´s not why I'm here
I will wipe away your tears, simply by just loving you

Repeat Chorus 2X´s

Talk:
And there you have it! I mean, she just love the way i do my bling-bling
From the Ghetto to Beverly Hills baby, now i want everybody on the dance floor to just shake it. I mean I want to to get down cause we hot tonight baby! We on Fire! Now tell these cats where you from...

Repeat Chorus 2X´s

Talk: Como esta´s senorita. Yo´we got a Pretty Prasœ up in here, we got Dante up In here and ist on like that. That´s right, That´s right. Now all y´all cats that is talkin, That jebreezy. Please stop it, Mon! We can´t take it no more. Now tel them cats where You from baby! C´mon let's em know...

Alle Top 40-hits