Terug
Gimme! Gimme! Gimme! (A man after midnight)
ABBA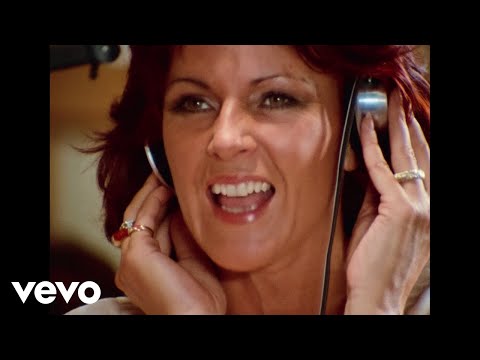 Songinfo
Gimme! Gimme! Gimme! (A Man after Midnight) werd geschreven door Benny Andersson en Björn Ulvaeus. De zang was voor rekening van Agnetha Fältskog. Agnetha is de verteller van het verhaal over een jonge vrouw die verlangt naar een romantische relatie, terwijl ze eenzaam en alleen in haar donkere, lege huis zit. Ze zingt over het verschil tussen haar situatie en de "happy endings" van films. Sommige mensen denken dat ze gek wordt en alles zou willen doen voor een relatie, zelfs als het een onenightstand betreft.

In eerste instantie heette het nummer "Been and Gone and Done It". Oorspronkelijk had ABBA een ander nummer opgenomen om uit te geven als single: Rubber Ball Man, waarbij zowel Fältskog als Anni-Frid Lyngstad zongen. Het nummer moest het afleggen tegen Gimme! Gimme! Gimme!, omdat dit laatste lied beter voelde vanwege de discosound.
Trivia
Wist je dat?
Dit lied wordt gesampeld in Madonna's
Hung Up
, een nummer 1-hit in 2005.
Artiest
A-kant Titel
Gimme! Gimme! Gimme! (A Man After Midnight)
A-kant Componist(en)
Benny Andersson, Björn Ulvaeus
A-kant Producer(s)
Benny Andersson, Björn Ulvaeus
A-kant Engineer(s)
Michael B. Tretow
B-kant titel
The King Has Lost His Crown
B-kant componist(en)
Benny Andersson, Björn Ulvaeus
B-kant producer(s)
Benny Andersson, Björn Ulvaeus
B-kant engineer(s)
Michael B. Tretow
Songtekst
Half past twelve,
And I'm watching the late show in my flat all alone,
How I hate to spend the evening on my own,
Autumn winds,
Blowing outside my window as I look around the room,
And it makes me so depressed to see the gloom,
There's not a soul out there,
No-one to hear my prayer

Gimme gimme gimme a man after midnight,
Won't somebody help me chase the shadows away,
Gimme gimme gimme a man after midnight,
Take me through the darkness to the break of the day

Movie stars,
Find the end of a rainbow,
With a fortune to win,
It's so different from the world I'm living in,
Tired of TV,
I open the window and I gaze into the night,
But there's no-one there to see,
No-one in sight,
There's not a soul out there,
No-one to hear my prayer

Gimme gimme gimme a man after midnight,
Won't somebody help me chase the shadows away,
Gimme gimme gimme a man after midnight,
Take me through the darkness to the break of the day

Gimme gimme gimme a man after midnight,
Gimme gimme gimme a man after midnight

There's not a soul out there,
No-one to hear my prayer

Gimme gimme gimme a man after midnight,
Won't somebody help me chase the shadows away,
Gimme gimme gimme a man after midnight,
Take me through the darkness to the break of the day

Gimme gimme gimme a man after midnight,
Gimme gimme gimme a man after midnight


Alle Top 40-hits