Terug
elastic heart
sia featuring the weeknd & diplo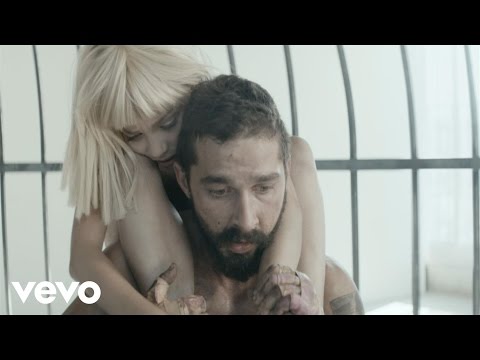 Songinfo
Atlas is geschreven voor het soundtrackalbum van de sciencefictionfilm The Hunger Games: Catching Fire uit 2013. De film gaat over Katniss Everdeen (Jennifer Lawrence), die samen met haar districtgenoot Peeta Mellark (Josh Hutcherson) na hun overwinning van verleden jaar opnieuw moet deelnemen aan de Hongerspelen: een op televisie uitgezonden overlevingsafvalrace, waarin de deelnemers strijden op leven en dood. Hoewel Elastic Heart op het soundtrackalbum staat is het nummer niet in film zelf te horen.

Desondanks is het nummer wel in de geest van de film geschreven. De tekst van Sia zou geïnterpreteerd kunnen worden als gezongen vanuit Katniss Everdeen en het tweede couplet van The Weeknd vanuit haar districtgenoot Peeta Mellark. De videoclip van Elastic Heart bevat echter geen verwijzingen naar de film en vertelt een losstaand verhaaltje.
Trivia
Wist je dat?
Atlas van Coldplay is eveneens afkomstig van de soundtrack van The Hunger Games: Catching Fire. Dat nummer bereikte eerder de 17e plaats in de Top 40.
De soundtrack van de eerste The Hunger Games-film leverde ondanks twee singles geen Top 40- of Tipparadenoteringen op.
Artiest(en)
Componist(en)
Sia Furler; Thomas Wesley Pentz; Abel Tesfaye; Andrew Swanson
Platenlabel
Universal Republic
Album
various artists - The Hunger Games: Catching Fire (Original Motion Picture Soundtrack)
Tipparade
Songtekst
And another one bites the dust
Oh, why can I not conquer love
And I might have thought that we were one
Wanted to fight this war without weapons
And I want it and I wanted it bad
But there were so many red flags
Now another one bites the dust
Yeah, let's be clear, I'll trust no one

You did not break me
I'm still fighting for peace

I've got thick skin
And an elastic heart
But your blade, it might be too sharp
I'm like a rubber band
Until you pull too hard
I may snap and I move fast
But you won't see me fall apart
Cause I've got an elastic heart

I've got an elastic heart
Yeah, I've got an elastic heart

And I will stay up through the night
Let's be clear, won't close my eyes
And I know that I can survive
I'll walk through fire to save my life
And I want it, I want my life so bad
I'm doing everything I can
Then another one bites the dust
It's hard to lose a chosen one

You did not break me (You did not break me, no)
I'm still fighting for peace

I've got thick skin
And an elastic heart
But your blade, it might be too sharp
I'm like a rubber band
Until you pull too hard
I may snap and I move fast
But you won't see me fall apart
Cause I've got an elastic heart

I've got thick skin
And an elastic heart
But your blade, it might be too sharp
I'm like a rubber band
Until you pull too hard
I may snap and I move fast
But you won't see me fall apart
Cause I've got an elastic heart

I've got thick skin
And an elastic heart
But your blade, it might be too sharp
I'm like a rubber band
Until you pull too hard
I may snap and I move fast
But you won't see me fall apart
Cause I've got an elastic heart

I've got an elastic heart

Alle Top 40-hits