Terug
(Waltzing Matilda) Tom Traubert's Blues
Rod Stewart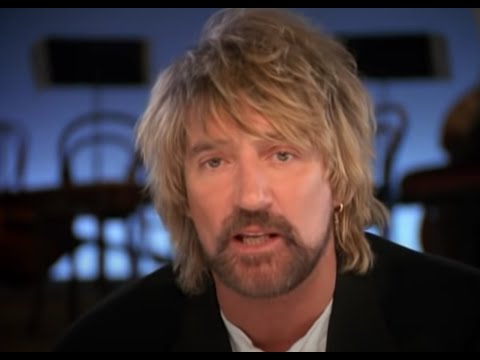 Songinfo
"Tom Traubert's Blues (Four Sheets To The Wind In Copenhagen)" werd geschreven door Tom Waits en geproduceerd door Bones Howe en door Tom Waits op plaat gezet. Rod Stewart maakt er een zeer bijzondere cover van genaamd (Waltzing Matilda) Tom Traubert's Blues.

De songtekst vertelt het verhaal van Tom Traubert, "een man die zonder een cent op zak gestrand is in een vreemd land."
Biograaf Jay S. Jacobs heeft Traubert beschreven als in wezen een sympathiek personage, maar het is duidelijk dat hij er iedere keer weer in slaagt om zijn eigen glazen in te gooien en zo nooit iets maakt van zijn leven. Hij zal nooit in staat zijn om terug te keren naar zijn vaderland, want iedere keer als hij contant geld in zijn handen krijgt, verspilt hij het aan drank.
De teksten van het refrein van de song bevat elementen van het Australische volkslied 'Waltzing Matilda." Waits legt als reden voor de keuze om delen van "Waltzing Matilda" te gebruiken uit door te zeggen dat "als je met 'Matilda aan het walsen bent', je dan onderweg bent. Je bent niet met je vriendin, je bent in je eentje aan het zwerven geslagen. Voor mij was het de eerste keer dat ik in Europa was en ik voelde me als een soldaat ver weg van huis, dronken op de hoek, blut, mezelf verloren voelend.
Artiest
A-kant Titel
(Waltzing Matilda) Tom Traubert's Blues
A-kant Componist(en)
Tom Waits
A-kant Producer(s)
Trevor Horn
A-kant Engineer(s)
Steve MacMillan, Tim Weidner
A-kant Mixage
Steve MacMillan, Tim Weidner
B-kant titel
No Holding Back (LP Version)
B-kant componist(en)
Rod Stewart, Kevin Savigar, Jim Cregan
B-kant producer(s)
Rod Stewart, Bernard Edwards
B-kant mixage
Steve MacMillan, Bernard Edwards
Album
If We Fall In Love Tonight
Songtekst
* (Waltzing Matilda) Tom Traubert's Blues

Wasted and wounded
And it ain't what the moon did
I got what I paid for now
See you tomorrow
Hey Frank, can I borrow
A couple of bucks from you
To go waltzing Matilda, waltzing Matilda
You'll go waltzing Matilda with me

I'm an innocent victim
Of a blinded alley
And I'm tired of all these soldiers here
No one speaks English
And everything's broken
And my strength is soaking away
To go waltzing Matilda, waltzing Matilda
You'll go waltzing Matilda with me

Now I've lost my St. Christopher
Now that I kissed her
And the one-armed bandit knows
And the maverick Chinaman
With the cold-blooded smile
And the girls down by the striptease shows go
Waltzing Matilda, waltzing Matilda
You'll go waltzing Matilda with me

No, I don't want your sympathy
Fugitives say
That the streets aren't for dreaming now
Manslaughter dragnet
And the ghost that sells memories
Want a piece of the action anyhow
Go waltzing Matilda, waltzing Matilda
You'll go waltzing Matilda with me

And it's a battered old suitcase
In a hotel someplace
And a wound that will never heal
No prima donnas, the perfume is on
An old shirt that is stained with blood and whiskey
And goodnight to the street-sweepers
The night watchmen, flame-keepers
And goodnight, Matilda, too

Goodnight Matilda, too

Alle Top 40-hits