Terug
Misunderstood
Robbie Williams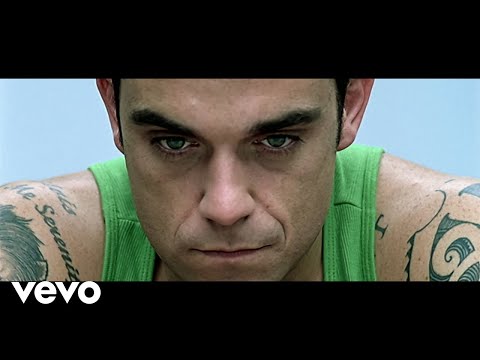 Trivia
Wist je dat?
Dit nummer is afkomstig uit de tweede Bridget Jonesfilm: Bridget Jones: The Edge Of Reason uit 2004. Het is te horen in de scène waarin Bridget Jones weer thuiskomt na haar vakantie in Thailand.
De videoclip van Misunderstood is een verwijzing naar een gedeelte uit de film. Robbie Williams wordt in de clip vastgehouden in een Thais politiebureau. In de film wordt Bridget Jones ook vastgehouden door de Thaise politie. De beelden van Robbie Williams in de clip worden afgewisseld met beelden uit de film.
Ook het nummer Everlasting Love, de debuuthit van Jamie Cullum is afkomstig uit deze film. Het kwam in december 2004 niet verder dan de 35e plaats in de Top 40.
Artiest
A-kant Titel
Misunderstood
A-kant Componist(en)
Robbie Williams, Stephen Duffy
A-kant Producer(s)
Robbie Williams, Stephen Duffy, Andy Strange
A-kant Mixage
Bob Clearmountain, Kevin Harp
B-kant titel
Do Me Now (Demo)
B-kant componist(en)
Robbie Williams, Stephen Duffy
B-kant producer(s)
Robbie Williams, Stephen Duffy, Andy Strange
B-kant mixage
Stephen Duffy, Andy Strange
Album
Greatest Hits & Bridget Jones - The Edge Of Reason
Songtekst
Tryin' to be misunderstood
But it doesn't do me any good
Love the way they smile at me
Held that face for eternity
Now let them all fly off

When it comes down
It all comes down
You will not be found

When it's over
It's all over
Even if i make a sound

I'll be misunderstood
By the beautiful and good in this city
None of it was planned
Take me by the hand
Just don't try and understand

Try to be misunderstood
Just a product of my childhood
And still I find myself outside
You cant say I havent tried
Perhaps I tried too hard

No excuses
I won't apoligise
Or justify your lies
Come find me
Tell them to me
Look me in the eyes

I'll be misunderstood
By the beautiful and good in this city
None of this was planned
Take me by the hand
Just don't try and understand

Can't forgive sorry to say
You don't know your guilty anyway
Isn't it funny how we don't speak
The language of love

Alle Top 40-hits