Terug
Rock Your Baby - Special Remake 1982
Julius Green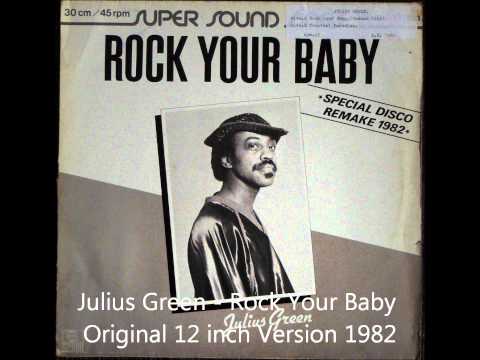 Trivia
Wist je dat?
Cover van: George McCrae - Rock Your Baby (1974).
Echte naam van Julius Green was Forrest M. Thomas Jr ,
Geboren in Galveston, Texas, U.S.A (21 April 1953)
Overleden in Tilburg, (9 september 2013).
Onder de naam Forrest had 2 in 1983 nog 2 hits "Rock the boat" en "Feel the need".
Artiest
A-kant Titel
Rock Your Baby (Remake 1982)
A-kant Componist(en)
H.W. Casey, R. Finch
A-kant Producer(s)
J. Tilly, B. Liebrand
B-kant titel
[Orchestra Tropical] Tropical Paradise
B-kant componist(en)
W. Sell, J. Tilly
B-kant producer(s)
J. Tilly, B. Liebrand
Album
[diverse artiesten] Disco Dancer
Songtekst
Sexy

Woman, take me in your arms
Rock your baby
Woman, take me in your arms
Rock your baby

There\'s nothing to it
Just say you want to do it
Open up your heart
And let the loving start

Woman, take me in your arms
Rock your baby
Woman, take me in your arms
Rock your baby

Come on

Oho, woman, take me in your arms
Rock your baby
Ooohooohooo woman, take me in your arms
Rock your baby

Ahaaaaahaaaa
Take me in your arms and rock me
Ahaaaaahaaaa
Take me in your arms and rock me

Come on, come on, come on, come on

Ohoho, woman, take me in your arms
Rock your baby
Ooohooohooo woman, take me in your arms
Rock your baby

Ahaaaaahaaaa
Take me in your arms and rock me
Ahaaaaahaaaa
Take me in your arms and rock me

Alle Top 40-hits