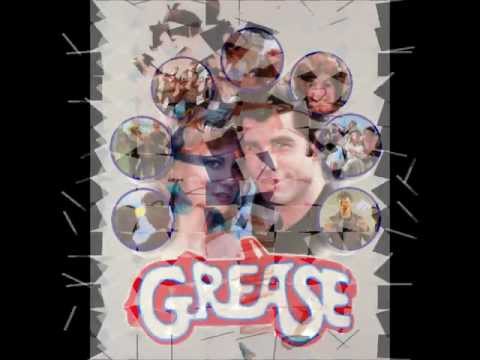 Songinfo
Titeltrack van de gelijknamige film (en later musical).
Trivia
Wist je dat?
Frankie Valli (Newark, 3 mei 1934), geboren als Francis Stephen Castelluccio, is een Amerikaanse zanger van Italiaanse komaf. Hij is het meest bekend als leadzanger van The Four Seasons. Hij is bekend om zijn ongewoon krachtige falset stem.
Frankie was ook te zien als gangster Rusty Miller in de HBO-serie The Sopranos.
In 2005, ging op Broadway de musical "Jersey Boys" in première. In deze musical staat de muziek van Frankie Valli en The Four Seasons centraal. De musical dramatiseert verschillende real-life gebeurtenissen uit het leven van Frankie inclusief zijn vervreemding van zijn dochter Francine, die in 1980 overleed. De show werd alom geprezen, was financieel succesvol, en won zes Tony Awards .
Artiest
A-kant Componist(en)
Barry Gibb
A-kant Producer(s)
Barry Gibb, Karl Richardson, Albhy Galuten
B-kant titel
Grease (Instrumental)
B-kant componist(en)
Barry Gibb
B-kant producer(s)
Barry Gibb, Karl Richardson, Albhy Galuten
Album
[the original Soundtrack from the Motion Picture] Grease
Songtekst
I solve my problems and I feel the light
We got a lovin' thing, we gotta feed it right
There ain't no danger we can go too far
We start believing now that we can be who we are

Grease is the word

They think our love is just a growing pain
Why don't they understand? It's just a crying shame.
Their lips are lying, only real is real
We stop the fight right now we got to be what we feel

Grease is the word

Grease is the word, is the word that you heard
It's got groove, it's got meaning
Grease is the time, is the place, is the motion
Grease is the way we are feeling

We take the pressure and we throw away
Conventionality belongs to yesterday
There is a chance that we can make it so far
We start believing now that we can be who we are

Grease is the word

Grease is the word, is the word that you heard
It's got groove, it's got meaning
Grease is the time, is the place, is the motion
Grease is the way we are feeling

This is a life of illusion
Wrapped up in trouble laced with confusion
What we doing here?

We take the pressure and we throw away
Conventionality belongs to yesterday
There is a chance that we can make it so far
We start believing now that we can be who we are

Grease is the word

Grease is the word, is the word that that you heard
It's got groove, it's got meaning
Grease is the time, is the place, is the motion
Grease is the way we are feeling

Grease is the word

Grease is the word, is the word that you heard
It's got groove, it's got meaning
Grease is the time, is the place, is the motion
Grease is the way we are feeling

Grease is the word
Is the word
Is the word
Is the word
Is the word
Is the word
Is the word
Is the word
Is the word
Is the word
Is the word

Alle Top 40-hits