Terug
edge of the earth - Theme From The New Wilderness
don diablo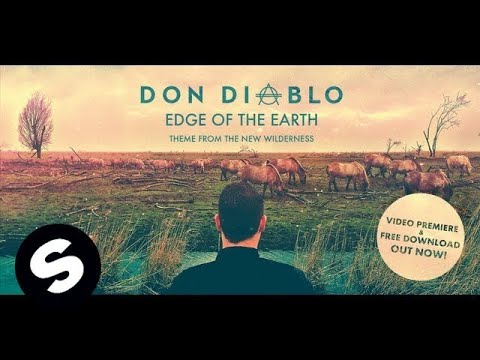 Trivia
Wist je dat?
Edge of the Earth
is de titelsong van de Nederlandse natuurfilm
De Nieuwe Wildernis,
geregisseerd door Mark Verkerk en Ruben Smit met de stem van Harry Piekema, ging op 26 september 2013 in première op het Nederlands Film Festival in de Stadsschouwburg Utrecht.
Deze film gaat over de seizoensveranderingen in de Oostvaardersplassen. Twee jaar lang volgde een aantal filmteams daar vossen, ganzen, ijsvogels, herten en de grootste kudde wilde paarden van Europa.
Edge of the Earth
is onder de aftiteling van de film te horen.
Artiest
Titel
edge of the earth - Theme From The New Wilderness
Tipparade
Songtekst
Beautiful life, a beautiful day
A beautiful world and I am wide awake
Beautiful life I'm living each day
I open my eyes and it is okay

There's always a battle to fight on
Your sky can be blackened with storms
There's always a brighter horizon
And no need to be frightened

I'm at the edge of the earth
Looking back at my world as it turns
At the edge of the earth
And I realize that I

I live a beautiful life
I live a beautiful life

I live a beautiful life

Beautiful light and the beautiful dark
I see your silhouette in the stars
A beautiful life that beats in your heart
So don't be nervous when it seems hard

There's always a battle to fight on
Your sky can be blackened with storms
There's always a brighter horizon
And no need to be frightened

I'm at the edge of the earth
Looking back at my world as it turns
At the edge of the earth
And I realize that I

I live a beautiful life
I live a beautiful life

I live a beautiful life

Alle Top 40-hits