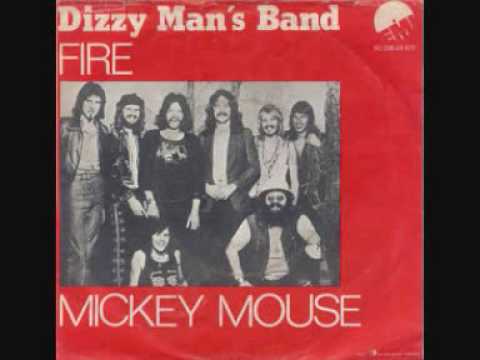 Artiest
A-kant Titel
Mickey Mouse
A-kant Componist(en)
H. Smak, J. Kloes
A-kant Producer(s)
Richard Debois
A-kant Engineer(s)
John Sonneveld
B-kant componist(en)
H. Smak, J. Kloes
B-kant producer(s)
Richard Debois
B-kant engineer(s)
John Sonneveld
Songtekst
Maniac in town tried to burn it all down
the pyromaniac who looks like me and you
but I know his name
and I don't think he's insane
it is me and I just like to raise a fire
they all try to catch me
but me and my matches are illusive
'cause I'm too intelligent
it's a reflexion to get my satisfaction
from this prickly heat
that I just can't stop with
a little bit fire
that I'm gonna get higher
I want it, I need it and I love it so.

See how it burns
see how they turn
and I, I only have to laugh
Ha ha ha, houses on fire
and I think I'll retire
to be alone, alone with my big appeasement
firebrigade in action
to distinguish my deflexion
but I'm just standing here and I watch it
town is in commotion
and I'm here with my emotion
I know that it's unfair
but all I have to care, for a litlle bit fire
and I'm gonna get higher
and I want it, I need it and I love it so.

Nobody knows just where he goes
we don't know his name
all we know he's insane.

Alle Top 40-hits