Terug
Endless Love
Diana Ross & Lionel Richie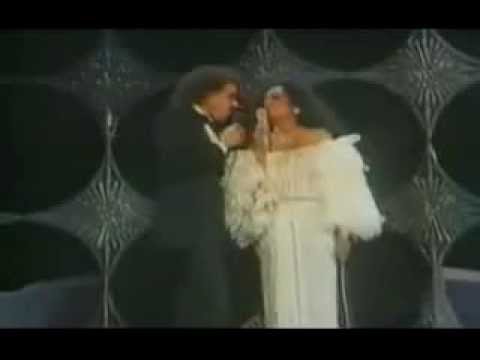 Songinfo
Het nummer was oorspronkelijk geschreven voor een nieuw album van The Commodores. De overige leden van de groep vonden het nummer niet geschikt en mede daardoor verliet Lionel Richie in 1981 de groep.
Trivia
Wist je dat?
Het nummer is gebruikt in Franco Zeffirelli's film "Endless Love" met o.a. Brooke Shields in de hoofdrol. Luther Vandross en Mariah Carey stonden in 1994 met een cover van de song 9 weken in de Top 40 en bereikten een 4e plaats als hoogste notering. Lee Towers en Anita Meijer namen het nummer ook op, maar deze uitvoering bereikte de Top 40 en Tipparade niet.
Artiest(en)
A-kant Titel
Endless Love (Vocal)
A-kant Componist(en)
Lionel Richie
A-kant Producer(s)
Lionel Richie
B-kant titel
Endless Love (Instrumental)
B-kant componist(en)
Lionel Richie
B-kant producer(s)
Lionel Richie
Songtekst
My love
there's only you in my life,
The only thing that's right.

My first love,
you're every breath that I take,
You're every step I make.

And I
I want to share
all my love with you,
No one else will do.

And your eyes
you're eyes you're eyes
they tell me how much you care.
Ooh yes, you will always be
my endless love.

Two hearts
two hearts that beat as one.
Our lives have just begun.

Forever
I'll hold you close in my arms,
I can't resist your charms.

and love
I'll be a fool, for you
I'm sure You know I don't mind.
ooh, you know i don't mind

Cause you
you mean the world to me.
Ooh, I know i know I've found in you
my endless love.

Oh and love
Oh love
I'll be that fool for you
I'm sure
You know i don't mind
ooh, you know i don't mind


And yes
you'll be the only one.
Cause no one can deny,
this love I have inside
and I'll give it all to you,
My love
My love, my love,
my endless love.


Alle Top 40-hits