Terug
Need A Shot Of Rhythm And Blues
Dave Edmunds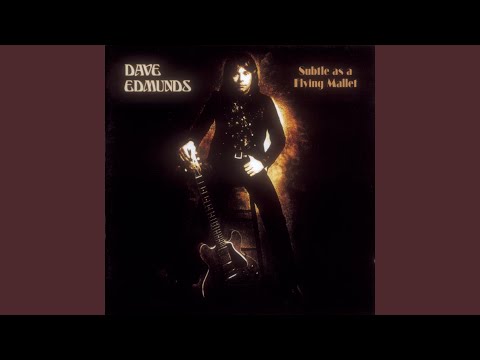 Trivia
Wist je dat?
B-kant is cover van: Gilbert Bécaud - Je t'appartiens (1955).
Artiest
A-kant Titel
Need A Shot Of Rhythm And Blues
A-kant Componist(en)
T. Thompson
A-kant Producer(s)
Dave Edmunds
A-kant Engineer(s)
Dave Edmunds
B-kant componist(en)
Pierre Delanoë & Gilbert Bécaud & Mann Curtis
B-kant producer(s)
Dave Edmunds
B-kant engineer(s)
Dave Edmunds
Album
Subtle As A Flying Mallet
Tipparade
Songtekst
Oh, when your hands start clapping
And your fingers start popping
Well, your feet got to move around
And you start to swing and swaying
And the band starts to playing
To a real cool, way out sound
Well, if you get the "can't help it's" and you can't sit down
You feel like you've got to move around

Need a shot of rhythm and blues
Just a little rock and roll on the side just for good measure
Need a pair of dancing shoes
With your lover by your side
Don't you know you're gonna have a lot of pleasure

Well, don't you worry about a thing
You start to dance and sing
And the chill bones come on you
The rhythm finally gets ya and the beat gets you too
Here's the thing for you to do
Come on...come on!

Alle Top 40-hits