Terug
Disco Njet Wodka Da
Catapult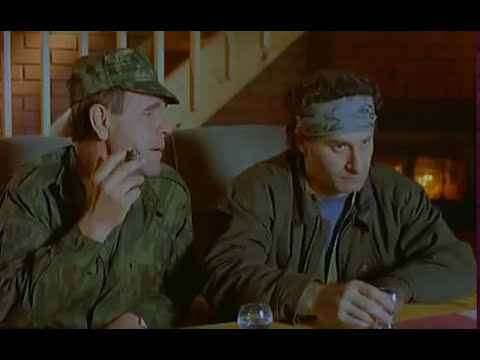 Songinfo
Dit nummer eindigt met de kreet "За ваше здоровье" (Za vashe zdorovye). Dat is Russisch voor "Op uw gezondheid".

In 1980 verscheen dit nummer op het album titelloze album van The Monotones. Op een kleine aanpassing in het arrangement na, betreft het dezelfde opname als die op de single van Catapult uit 1977. Achter The Monotones gingen dezelfde mensen schuil als achter Catapult.

Enkele jaren haalden de mannen van Catapult (of beter gezelgd: productiemaatschappij Cat Music) nog eens een dergelijk trucje uit. In 1989 scoorde het door hen geproduceerde Duo De Pelikaan een Tipparadenotering met Zure Regen. Een jaar later verscheen dit nummer op het album De Spannende Avonturen Van Ome Henk, wat in 1991 het debuutalbum van Ome Henk was.
Artiest
A-kant Titel
Disco Njet Wodka Da
A-kant Componist(en)
Aart Mol, Erwin van Prehn, G.J. Hessing, J. Gimmik, E. Veerhoff, Cees Bergman
A-kant Producer(s)
Jaap Eggermont
B-kant titel
Didn't Sleep A Week Last Night
B-kant componist(en)
Aart Mol, Erwin van Prehn, G.J. Hessing, J. Gimmik, E. Veerhoff, Cees Bergman
B-kant producer(s)
Jaap Eggermont
Album
The Monotones [The Monotones; 1980]
Tipparade
Songtekst
Disco njet
Wodka da

Hoi hoi
Hoi hoi
Hoi hoi
Hoi (Odin, dva, tri, hoi)

Disco njet, disco njet
Russians early go to bed
Wodka da, wodka da
Wodka hahaha

Hoi hoi
Hoi hoi
Hoi hoi
Hoi

I was flying in my Sojuz One
When the American shot me down
I was put into prison
Now here I am
Thinking of my Russian town

I just got a little radio
Now I listen to the late night show
But I don't like the music
It's much too loud
All I hear is: do the disco

Women and wodka
Is what we like in Russia
Dancing and singing
We play the balalaika
Women and wodka
Is what we want to have
Disco njet, disco njet
Russians early go to bed
Wodka da, wodka da
Wodka, hahaha

Hoi hoi
Hoi hoi
Hoi hoi
Hoi

Now I'm trying to get out of jail
Cause that music makes me sick and pale
And when I get home
I write you a song
I send you the record by mail

Women and wodka
Is what we like in Russia
Dancing and singing
We play the balalaika
Women and wodka
Is what we want to have
Disco njet, disco njet
Russians early go to bed
Wodka da, wodka da
Wodka, hahaha

Hoi hoi
Hoi hoi
Hoi hoi
Hoi (Odin, dva, tri, hoi)

Women and wodka
Is what we like in Russia
Dancing and singing
We play the balalaika
Women and wodka
Is what we want to have
Disco njet, disco njet
Russians early go to bed
Wodka da, wodka da
Wodka, hahaha

Hoi hoi
Hoi hoi
Hoi hoi
Hoi

Za vashe zdorovye

Alle Top 40-hits