Terug
A Woman In Love
André Van Duin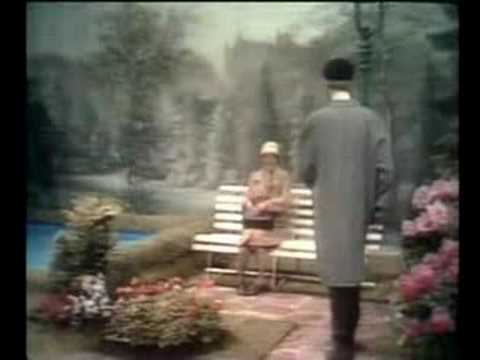 Trivia
Wist je dat?
het origineel is van:
1955: Marlon Brando And Jean Simmons (With Orchestra Conducted By Jay Blackton) op de EP:
Guys and Dolls
[Decca ED 2332] (Engelse persing)
Uit de musicalfilm
Guys and Dolls
met in de hoofdrollen Marlon Brando en Jean Simmons, ging op 3 november 1955 in New York City en op 22 November 1955 in Los Angeles, Californië in première.
De rolprent is gebaseerd op de gelijknamige Broadway theaterproductie uit 1950.
Deze musical, onder leiding van Frank Loesser, Jo Swerling en Abe Burrows, was gebaseerd op de korte verhalen
The Idyll of Miss Sarah Brown
en
Blood Pressure.
cover-versies:
1955: Frankie Laine (with Percy Faith & his Orch.)
[Philips P.B.617]
[n°1 UK-hit]
[Columbia 4-40583]
[n°19 US-hit]
1955: The Four Aces Featuring Al Alberts (Vocal With Chorus And Orchestra Directed by Jack Pleis)
[Decca 9-29725]
[n°14 US-hit]
[Brunswick 45-05589]
[n°19 UK-hit]
1956: Ronnie Hilton (with Orchestra conducted by Frank Cordell)
[His Master's Voice 45-POP. 248]
[n°30 UK-hit]
Artiest
A-kant Titel
A Woman In Love
A-kant Componist(en)
F.R. Loesser
A-kant Producer(s)
Ad Kraamer
B-kant titel
Come On Little Baby
B-kant componist(en)
A. Kraamer, A. van Duin
B-kant producer(s)
Ad Kraamer
Songtekst
{transcribed by Adri Verhoef, 6-12-1997}

Your eyes are the eyes of a woman in love
And oh, how they give you away
Why try to deny you're a woman in love
When I know very well what I say

I say no moon in the sky ever lent such a glow
Some flame deep within made them shine
Your eyes are the eyes of a woman in love
And may they gaze ever more into mine
Crazily gaze ever more into mine

{low voice}
Your eyes are the eyes of a woman in love
And oh, how they give you away
Why try to deny you're a woman in love
When I know very well what I say

I say no moon in the sky ever lent such a glow
Some flame deep within made them shine
Those eyes are the eyes of a woman in love
And may they gaze ever more into mine
Crazily gaze ever more into mine

Alle Top 40-hits