Terug
I Still Haven't Found What I'm Looking For
U2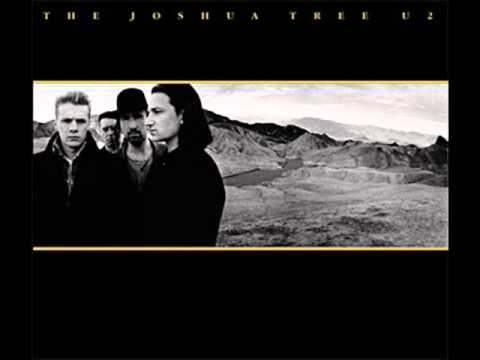 Songinfo
I Still Haven't Found What I'm Looking For is een nummer van de Ierse band U2. Het nummer werd in april 1987 als single van het album The Joshua Tree uitgebracht.

Het nummer is ook op de cd's The Best Of 1980 - 1990 & B-Sides en Rattle and Hum te vinden.

Het nummer werd voor het eerst in Tempe, Arizona gespeeld tijdens het eerste concert van The Joshua Tree Tour. In deze versie verwerkte Bono ook stukjes uit Exodus en Three Little Birds van Bob Marley. Ook op het album Rattle and Hum staat een legendarische versie, op deze cd zingt namelijk het gospel koor New Voices of Freedom mee. Deze versie is opgenomen op 28 september 1987 in Madison Square Garden. Later heeft het koor nog een studioversie opgenomen voor hun album Rockspel.
Trivia
Wist je dat?
De werktitel van het nummer "I Still Haven't Found What I'm Looking For" was "Under The Weather" en had een andere melodie.
Artiest
A-kant Titel
I Still Haven't Found What I'm Looking For
A-kant Producer(s)
Daniel Lanois, Brian Eno
A-kant Mixage
Daniel Lanois
B-kant titel
Spanish Eyes / Deep In The Heart
Songtekst
I have climbed highest mountain
I have run through the fields
Only to be with you
Only to be with you

I have run
I have crawled
I have scaled these city walls
These city walls
Only to be with you

But I still haven't found what I'm looking for
But I still haven't found what I'm looking for

I have kissed honey lips
Felt the healing in her fingertips
It burned like fire
This burning desire

I have spoke with the tongue of angels
I have held the hand of a devil
It was warm in the night
I was cold as a stone

But I still haven't found what I'm looking for
But I still haven't found what I'm looking for

I believe in the kingdom come
Then all the colors will bleed into one
Bleed into one
Well yes I'm still running

You broke the bonds and you
Loosed the chains
Carried the cross
Of my shame
Of my shame
You know I believed it

But I still haven't found what I'm looking for

Alle Top 40-hits