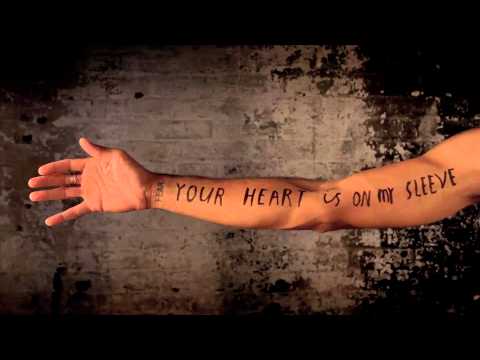 Trivia
Wist je dat?
Ordinary Love
is afkomstig uit de film
Mandela: Long Walk to Freedom
(met in de hoofdrollen Idris Elba en Naomie Harris) die op 7 september 2013 in wereldpremière ging tijdens het internationaal filmfestival van Toronto in Canada en op 9 oktober 2013 in Amerika in première ging tijdens het filmfestival van Mill Valley in Californië. Op 19 december 2013 ging de film in de Nederlandse bioscopen in roulatie. De rolprent draait vanaf 25 december 2013 in heel Amerika.
Mandela: Long Walk to Freedom
is gebaseerd op de gelijknamige autobiografie uit 1995. In zijn memoires schrijft Mandela over zijn jeugd, zijn opleiding en 27-jarige gevangenschap. Ook zijn politieke loopbaan komt aan bod. De film volgt de loop van het boek, tot aan de beëdiging als president van Zuid-Afrika. De film is geregisseerd door Justin Chadwick.
De Zuid-Afrikaanse oud-president en icoon van de anti-apartheidsbeweging Nelson Mandela overlijdt op donderdag 5 december 2013 in Johannesburg op 95-jarige leeftijd. Huidig president Jacob Zuma maakte het overlijden op televisie bekend. Mandela stierf in zijn woning, volgens Zuma 'op vredige wijze'.
Artiest
Componist(en)
Tekst: Bono [= Paul David Hewson] /Muziek: U2; Brian BurtoM
Producer(s)
Danger Mouse [= Brian Joseph Burton] / Additional Production by Declan Gaffney
Album
various artists - Long Walk To Freedom: Original Motion Picture Soundtrack
Songtekst
The sea wants to kiss the golden shore
The sunlight warms your skin
All the beauty that's been lost before
Wants to find us again

I can't fight you any more
It's you I'm fighting for
The sea throws rocks together
But time leaves us polished stones

We can't fall any furter
If we can't feel ordinary love
And we cannot reach any higher
If we can't deal with ordinary love

Birds fly high in the summer sky
And rest on the breeze
The same wind will take care of you and I
We'll build our house in the trees

Your heart is on my sleeve
Did you put it there with a magic marker
For years I would believe
That the world couldn't wash it away

Cause we can't fall any furter
If we can't feel ordinary love
And we cannot reach any higher
If we can't deal with ordinary love

Are we tough enough
For ordinary love

We can't fall any furter
If we can't feel ordinary love
And we cannot reach any higher
If we can't deal with ordinary love

We can't fall any furter
If we can't feel ordinary love
And we cannot reach any higher
If we can't deal with ordinary love

Alle Top 40-hits