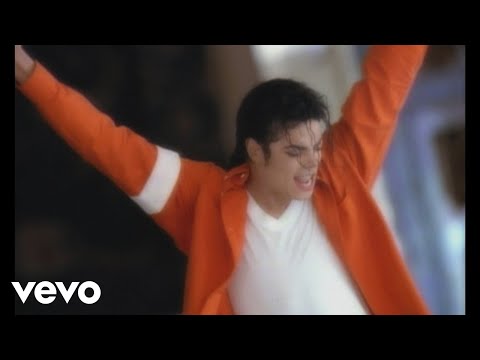 Songinfo
Op de single komt ook een rap voor, gerapt door Heavy D van Heavy D & the Boyz. Het nummer was het openingsnummer van zijn Dangerous World Tour.
Trivia
Wist je dat?
De videoclip van Jam speelt zich voornamelijk af in een sportzaal, op een basketbalveld. Op het veld leert Michael Jackson aan de basketballegende Michael Jordan, hoe te dansen. Als tegenprestatie leert Jordan aan Jackson hoe hij basketbal speelt. In de uitgebreide versie van de clip leert Michael Jackson ook nog de moonwalk aan Michael Jordan. In de clip zijn er cameo optredens van Heavy D en Kris Kross.
Artiest
A-kant Titel
Jam (7" Edit)
A-kant Componist(en)
Michael Jackson & Teddy Riley & Rene Moore & Bruce Swedien
A-kant Producer(s)
Michael Jackson & Teddy Riley & Bruce Swedien
B-kant titel
Beat It (Moby's Sub Mix)
B-kant componist(en)
Michael Jackson
B-kant producer(s)
Quincy Jones
Songtekst
Nation to nation
All the world
Must get together
Face the problems
That we see
Then maybe somehow we can
Work it out
I asked my neighbor
For a favor
She said later
What has come of
All the people
Have we lost love
Of what it`s about

I have to find my peace cuz
No one seems to let me be
False prophets cry of doom
What are the possibilities
I told my brother
There`ll be problems,
Times and tears for fears,
But we must live each day
Like it`s the last

Chorus:
Go with it
Go with it
Jam
It ain`t too much stuff
It ain`t too much
It ain`t too much for me
Jam
It ain`t too much stuff
It ain`t
Don`t you
It ain`t too much for me

The world keeps changing
Rearranging minds
And thoughts
Predictions fly of doom
The baby boom
Has come of age
We`ll work it out
I told my brother
Don`t you ask me
For no favors
I`m conditioned
By the system
Don`t you preach to me
Don`t scream and shout

She pray to God, to Buddah
Then she sings a
Talmud song
Confusions contradict
The self
Do we know right
From wrong
I just want you to
Recognize me
I`m the temple
You can`t hurt me
I found peace
Within myself

Chorus
Chorus

Jam jam
Here comes the man
Hot damn
This big boy stands
Movin` up a hand
Makin` funky tracks
With my man
Michael Jackson
Smooth Criminal
That`s the man
Mike`s so relaxed
Mingle mingle jingle
In the jungle
Bum rushed the door
3 and 4`s in a bundle
Execute the plan
First I cooled like a fan
Got with Janet
Then with Guy
Now with Michael
Cause it ain`t too hard to...



Alle Top 40-hits