Terug
This one's for you
David Guetta feat. Zara Larsson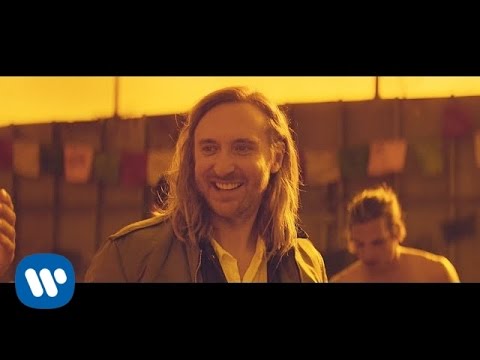 Songinfo
This One's for You van David Guetta Feat. Zara Larsson is het officiële lied van het Europees kampioenschap voetbal 2016. Via een speciale app kon iedereen namelijk zijn bijdrage insturen.

David Guetta zal het nummer live laten horen tijdens de openings- en sluitingsceremonie van het voetbaltoernooi in Frankrijk. Ook wordt het gebruikt als thema van de tv-uitzendingen én als er een goal gescoord wordt.

Er was overigens direct kritiek op de plaat. Collega-dj's DJ Snake en Diplo scoorden een wereldhit met het nummer Lean On en herkenden wel erg veel van die plaat terug in het nieuwe nummer van Guetta.

In Frankrijk zelf ontstond begin deze maand heibel rond het officiële supporterslied van het Franse voetbalelftal, bijgenaamd Les Bleus.

De Franse rockgroep Skip the Use had namelijk I Was Made for Lovin' You van Kiss omgedoopt tot I Was Made for Loving You (My Team). Het gaat niet alleen om een flauw aftreksel van Kiss. Bovenal is de tekst van het liedje in het Engels. Ongekend in de Franse geschiedenis. Skip the Use kreeg dan ook bakken kritiek te verduren.

Artiest(en)
Componist(en)
David Guetta; Giorgio Tuinfort; Nick van de Wall; Ester Dean; Thomas Troelsen
Producer(s)
David Guetta, Giorgio Tuinfort, Afrojack [= Nick van de Wall]
Mixage
Daddy's Groove [= Carlo Grieco & Peppe Folliero]
Songtekst
We were born to fly
So let's keep livin'
Till it all falls down
Let's close our eyes
And let the moment
Shut the whole world out

We're in this together
Hear our hearts beat together
We stand strong together
We're in this forever
This one's for you
This one's for you

Waving coloured flags
We won't surrender
There's no standing down
Love's a playing field
It's full of winners
We're breaking new ground

We're in this together
Hear our hearts beat together
We stand strong together
We're in this forever
This one's for you
This one's for you

We're in this together
Hear our hearts beat together
We stand strong together
We're in this forever
This one's for you

Alle Top 40-hits